The appointment is at 5:00 pm, I know I'm early, but I also know that a glimpse into the mind behind the lense awaits. At 4:20 pm I walk into the Maria Dolores Sierra Gallery and Wolfang Volz comfortably stands and smiles as he welcomes me in. He projects true honesty through his calm voice, a virtue he will later refer to as the magic he finds in his work, as that special thing that sets his photography apart from the next.
He enjoys the question on the beginnings of his photographic career: "When was it, that you first held a camera in your hands and knew she would be your accomplice?" In 1969 when a friend of his parents (an architectural photographer) reveals to him the world of photography, he began to develop the passion still seen in his eyes today. In an attempt of applying to architectural studies he must photograph a model he has built. "I wanted to print black and white photographs of the model so I helped him in the dark room and it was a revelation for me to see how a white piece of paper goes into the developer and this magic image appears, and I was totally flabbergasted! That something like that was not known to me, that I missed it" … he laughs. Volz is mesmerized and buys a 35mm camera the very next day along with two films, from which 20 photographs will serve as evidence of an intuitive, spontaneous talented view, unspoiled by technique; along with a direct ticket to one of the best photography schools in Essen, Germany. "I had to fight from the beginning, it was like learning a new language. After two years I was already working with Christo and Jeanne-Claude. It worked perfectly."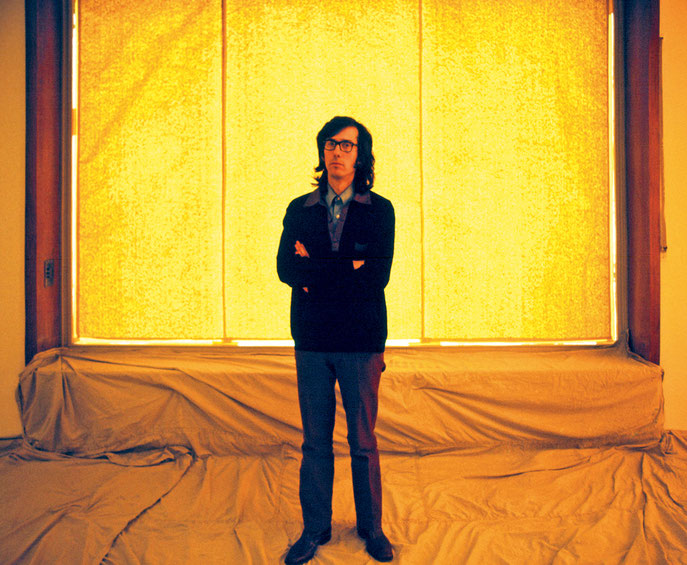 Evidently since then, Volz's photographic works seem to cover quite an impressive array of different genders of photography. Each of which, carrying it's own distinctive language, enable a unique freshness in their visual honesty. In retrospect, he believes that it is not easy to define his style, for it would be judging his own work, one in which his ego is not at play. "What I think is sort of consistent though many years in photography, is that I have always tried to sort of see things as if I saw them for the first time. This is very difficult because we all get used to our surroundings, we have a way of dealing with what we see. We are spoiled by film, television, advertising, every possible visual experience is imposed on us by the media" … we are numb … "right, and if you take photographs you sort of have to erase it all and see things with a fresh eye. That I have always tried very consistently to achieve, to come out with photographs that speak for themselves, instead of being categorized all in the same drawer where they just fit."
Volz's landscapes seen in his ManMade Planet series and his black and white photography, express a view upon every-day images, moments, to my perspective filled with a cruel reality that outlines some type of surrealism in their contrasts. For example, the images of United States: bright colored almost calendar perfect landscapes, wake odd feelings when observed, as if something is not quite right. The images carry within a silent and much more profound statement than what is observed. He is not surprised by these comments on his photography, and is pleased that feelings are provoked. When asked upon protest or criticism through these images he responds "There is a slight type of criticism but I would like to try not to be that straight forward, because in that context things are easily abused for specific purposes, for instance the big finger saying bad man, good planet. It's not that simple, our life is never about just one thing. That's why those photographs are not just a statement of criticism. I'm trying to put more inside. Like an admiration that I have for people doing things … and how that makes a good photograph, a photograph that moves you, because if it bores you, then it is just a picture." Wolfgang captures some of the most beautiful sincere images of the Earth's skin and its vulnerability to mankind. The same fidelity and honesty can be found in Wolfgang's collaboration with the world of science, which is characterized by the precise visualization of scientific procedures and elements in his photographs.
Wolfgang Volz's photographic work on Christo's and Jeanne-Claude's art has been a 35-year journey that has diversified the artist upon other tasks beyond photography. In consideration of the temporal character of the couple's projects, he finds a double function of not only creating a historic memoir and containment of their work but also his own interpretation, a unique visual reconstruction and view of the expression itself. "I think the three of us are very lucky that this symbiosis is successful. The photographer's role in their work is clearly the mediator between temporary and eternal." He comments on the great responsibility that this cooperation requires in documenting the work. "All the projects are extremely human in the sense that they are always an endangered species."
When going through the current showing of The Gates, Central Park, New York City, 1979-2005 that inaugurated this past 25 of January at Dolores Sierra Gallery in Madrid, the spectator is bombarded with the statement of momentary magic. The large photographic prints evidence a display of unplanned active elements in their compositions "… but beyond that, which is obviously why I love to do this, is that I can use my own interpretation and create works that are beyond what we imagined before." The Gates was a vision that had lived in Christo's and Jeanne-Claude's mind since 1979, but it was not until 2003, that the major of New York City, Michael R. Bloomberg, announced the project would be realized. In 2005 the 7,503 saffron colored gates where installed by 600 employees, destined to remain in Central Park for 16 days, a lapse of time in which the photographer was exposed to different situations that provided the project other perspectives, situations he defines as luck such as rain, snow, sunshine, or a full moon.
Wolfgang has a great amount of involvement with the artists in the early stages of their projects. For instance since 1983 he has been in charge of the fabrics, their manipulation and the photographing of the different procedures. "The whole technical involvement is simply a result of my great interest in technical things in general …" The chemistry between the three artists enables amazing results considering a mutual participation in the project itself and in the criteria of the photographic material. "In essence you create your photograph before you even take it, somehow we do that as well but in an easier way, because we have less guidelines, we have only one: we want to make the project beautiful, that's the most important thing, everything is underneath that."
The recent showing of The Gates includes nine sketches, where Christo creates drawings over Volz's black and white prints and seven colour photographs. Volz explains that not only does he require the help of other fellow photographer friends to cover the projects, but also the work of editors to sort out the material. The Gates was done both in digital photography and film, and at the end of the project they ended up with 60,000 images. When asking him about the experience of working in a place like Central Park regarding its energy he comments "The projects always use the locations to their own advantage … it is always the energy that comes from the place what adds to the work of art and vice versa." Four million people visited The Gates, and through exhibitions such as the one currently showing, many more spectators will be transported to the project through Wolfgang's photography. Last December a 968-page book was published, capturing the reactions and interaction of the public with The Gates.
"… people suddenly do things that you never expected, and on the other hand we've always been trying to sort of analyze what could people do to destroy a project." Even though they expected worse, no vandalism or serious intervention was done on the project. However, some of the fabric was cut and taken as a souvenir, even after small pieces had been distributed to prevent these actions. It is already 6:00 pm and time has slipped away faster than a camera shutter. Wolfgang has a thousand stories to tell and million images in his mind, his life experience found a way seeping out and reaching through photography. He is a team player, one that submerges into projects with great analytic rigor as part of his creative process. Wolfgang Volz's work in general posses a visual equilibrium, as well as the use of momentary circumstances as an active element in his compositions. A true honesty upon world scenarios is appreciated through his contrasts. His mastery rests on hard work, persistence and luck.